Your Trusted Partner For Security Checkpoint Detection Systems
For more than three decades, we have partnered with clients throughout North America to provide a wide array of new and refurbished security checkpoint equipment and accessories. We specialize in the sale, service, and rental of the top-selling brands in the industry, such as CEIA, Smith's Detection, Ensco, and Garrett. These industry leaders have a long history of providing top quality, state-of-the-art security checkpoint equipment, such as X-Ray machines, walk through metal detectors, hand-held metal detectors, and advanced detection systems. Working with the best name brands in the security checkpoint industry ensures our customers will have a high quality product that offers long-lasting safety, security and dependability.
When it comes to security, downtime is not an option. When you purchase or rent security checkpoint equipment from Point Security, we also provide professional installation and dependable service and support to keep your security checkpoints up and running. Our expert technicians also provide in-depth training on all of our new and refurbished products, as well as rentals.
Industry Leading Security Checkpoint Products
Many of our top quality X-Ray machines, walk-through metal detectors and advanced detection systems offer touchless security. Touchless security is the future of security checkpoint technology that offers many benefits to businesses, organizations and patrons alike:
Point Security offers a variety of the latest and most advanced X-Ray Scanners and X-Ray Machines, including body scanners and baggage scanners. Many of our top-name models are specifically designed to meet the security screening requirements of customs facilities, border protection, concert venues, and parcel services. X-Ray scanning technology is perfect for detecting weapons, explosives, narcotics and other dangerous items in baggage, purses and backpacks.
Walk-through metal detectors serve as the first line of defense in security screening for crowd-heavy functions. These detectors are effective at screening high volumes of patrons and are offered at various price points to meet your security metal detector needs. We also offer the latest in touchless security with CEIA's Opengate walk-through metal detector technology. If you want to invest in the safety and security of your school community, government facility or other crowd-heavy venue, trust Point Security to install your walk-through metal detectors today.
Hand-held metal detector sales are on the rise because of their ease of use. For one, they are lightweight and easy to hold. In addition, they are optimal in businesses and organizations with smaller crowds. Hand-held wands are designed to be used in public and personal spaces, including sports bars and restaurants, as well as small concert and wedding venues. This device can detect various types of metal, alerting security teams to potential danger, including guns and knives. We offer a wide array of hand-held metal detectors, so contact us to find out which model will best meet your security screening needs.
Chemical warfare agents, explosives and narcotics pose a threat to civilians and critical infrastructure everywhere, so it is important to identify and interrupt these threats. We offer a wide array of detection systems, including Under Vehicle Inspection Systems (UVIS), Human Presence Detection Systems and Radiation Detection Equipment. These types of detection systems are ideal for security checkpoints such as border crossing protection, correctional institutions, law enforcement agencies, transportation service providers and military bases.
Checkpoint screening products and accessories are a crucial part of proper security operation and protocol. We at Point Security provide you with a variety of accessories to meet all your security checkpoint needs. Our checkpoint accessories and security products are great for special events, venues and stadium use to regulate and detect restricted items. Whether you are looking for sign posts, signage, divesting tables, caution x-ray stickers or more, our extensive inventory will keep your security checkpoints up and running smoothly and efficiently.
Rentals
There is no event too big or too small for Point Security! We can rent our equipment for as little as a few hours, or we can rent for long-term needs as well. Because we offer a variety of products at various price points, we can meet the needs of any budget. Do you have a short-term function in which you need security screening equipment? A live music concert, a high-profile wedding or any large gathering? Contact Point Security to help meet your security checkpoint equipment needs.
Video Surveillance Is Not Enough
Advanced Detection Systems Are A Priority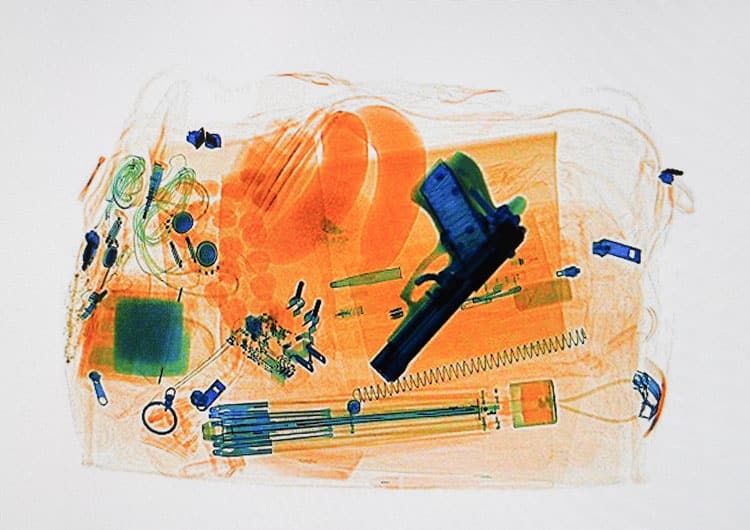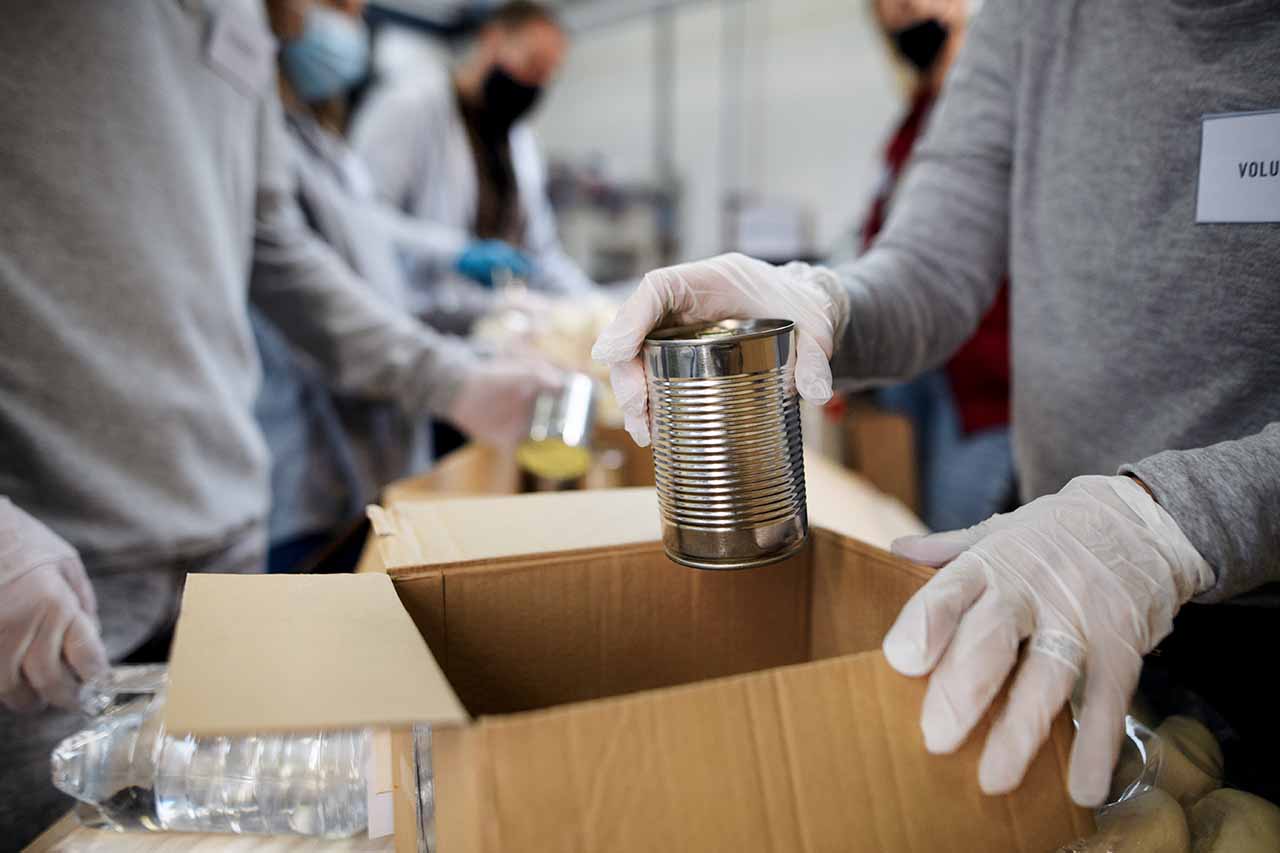 Security screening technology is constantly changing and evolving as public safety becomes a top priority of government agencies, businesses and the community. Security experts used to rely on video surveillance as their go-to detection system, but this is no longer the case, as security screening equipment and machines have become more common. Video surveillance systems rely heavily on human monitoring, which unfortunately can be error prone and vulnerable to abuse.
In order to deter crime in today's modern world, we need to detect a threat before it happens. Video surveillance systems will record a tragedy but oftentimes do not prevent the tragedy.
A video camera will alert an airline pilot that a passenger has a weapon onboard a plane. Still, a more advanced screening process would have prevented the passenger and the weapon from ever getting on the plane in the first place.
AI systems for video surveillance security cameras can help detect and analyze potential security threats in real time, enabling security personnel to respond quickly and appropriately. These systems can also reduce false alarms and provide valuable insights into security trends and patterns. Point Security stays current on the latest technology to revolutionize your security screening process.
Point Security specializes in the sales, rental and service of the most advanced security checkpoint equipment and detection systems. Let us partner with your business or organization to help detect threats and prevent dangerous situations. For more information contact us today.
Airport Security Checkpoint Technology Can Be Yours
Following 9/11, airport security radically changed forever. The Transportation Security Administration and the Department of Homeland Security were both founded in 2001. These two agencies worked together to revolutionize airport security. Travelers are now subject to an airport security checkpoint where a TSA officer utilizes AIT screening to inspect checked baggage, carry-on bags and all personal belongings.
Why do airline customers submit to such invasive airport checkpoints? Because these advanced screening technologies keep airline passengers safe. What started a revolution in the airline industry ultimately transformed the entire commercial security checkpoint industry as well. Point Security specializes in many of the same types of advanced screening and detection technologies used in the airport security screening process. Our featured products from CEIA, Smith's Detection, Ensco and Garrett will keep your business, special event or other venue just as safe and secure as a TSA checkpoint!