Point Security's Top Security Brands & Products
We offer an extensive line of new and refurbished checkpoint security equipment from security experts like CEIA, Smith's Detection, Ensco and LINEV Systems. We also offer an expanding line of checkpoint accessories, training, and testing aides to ensure your team has the tools needed to keep your facility safe from vulnerability. When it comes to security, downtime is not an option. That's why we provide professional installation and dependable service and support to keep your equipment running. Our service technicians also provide expert training on all of our new and refurbished products, as well as rentals.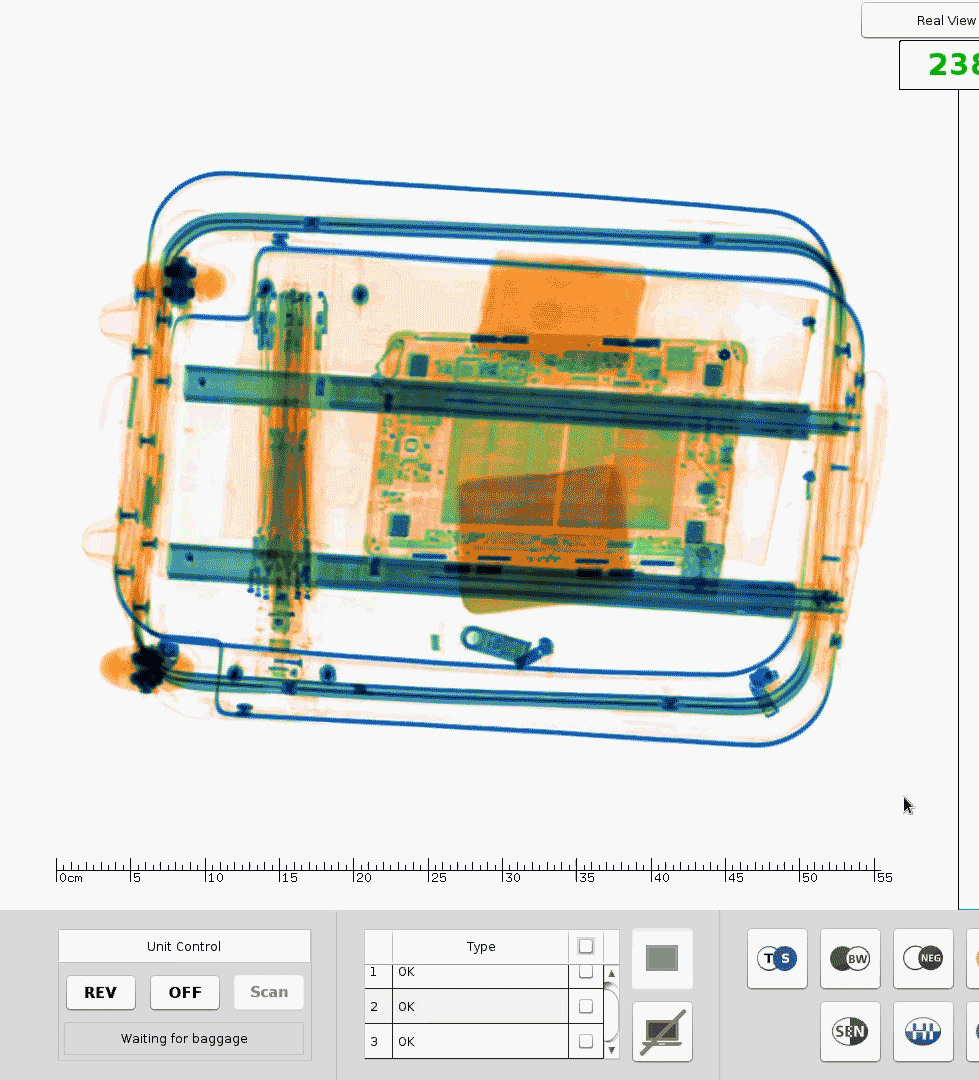 Point Security offers a variety of the latest and most advanced x-ray security equipment. Many of our top-name models are specifically designed to to meet the security equipment requirements of government facilities, mail rooms, and other public venues.
Recommended for secondary screening and venues with smaller crowds. Metal Detector wands are designed to detect various types of metal, alerting security teams to potential danger, including handguns and knives.
Walk-through metal detectors serve as the first line of defense as weapon detection screening for crowd-heavy functions. Point Security makes public safety easy with top-model commercial metal detectors such as CEIA's OPENGATE or the HI/PE Plus.
We offer a variety of detection systems, including Under Vehicle Inspection Systems (UVIS), Human Presence Detection Systems, and Radiation Detection Equipment. We also carry security screening equipment to detect and identify narcotics, explosives, and other chemical agents.
Point Security provides you with a host of accessories which makes us your one-stop shop for all your checkpoint screening needs. Check out our extensive inventory of signage, divesting products, stanchions, testing aids, and more.
Our Security Screening Equipment Services Are Better
Neural Guard

Astrophysics, LLC
Who Are Our Security Equipment Clients?
Security screening is no longer just something you deal with at an airport or government facility. In today's unpredictable world, public and private institutions are stepping up their security monitoring in order to ensure the safety of products and patrons. With more than thirty years of experience, Point Security has worked with countless agencies and businesses to help them secure their perimeters and keep their facilities safe. Since 1991 we have partnered with:
Federal, State & Local Government Agencies & Facilities, including law enforcement

Transportation Service Providers, including Cruise Lines & Freight Forwarders

Non-Destructive Testing: Food Processing, Jewelry & Boxed Goods Inspection

Educational facilities, such as private and public schools and colleges

Corporate entities, including mailrooms, theft prevention & trash inspection

Corporate events, such as shareholders' meetings & conventions
Film sets & sound stages

Nuclear Power Facilities

Military Bases

Entertainment Events

Sporting events
The Number One Security Screening Equipment Company
Located in Lexington, North Carolina, the Holland family started Point Security because they saw a need in the security equipment industry that wasn't being met. Many companies promised fast service but could not deliver. Other companies delivered the product efficiently, but if repairs or service were needed, it could take weeks for a technician to arrive to fix the issue. Other competitors offered low-quality; discount security equipment that could not meet clients' security equipment needs.
Brian Holland and his father wanted to start a security equipment company that always put its customers first. They wanted to provide real security solutions by:
Building strong relationships with clients.
Providing exceptional, reliable customer service and support.
Offering the best brands in the commercial security system industry, such as CEIA, Smith's Detection, Ensco and Garrett.
Fostering close client relationships by providing the best-extended warranties in the security equipment industry.
Brian Holland and his father have done what they set out to do. Since 1991, Point Security has become the security equipment leader in the sales, service, and rental of x-ray machines, walk-through metal detectors, hand-held metal detectors, detection systems, and checkpoint accessories.
Security Products by Category
We partner with clients to provide the highest-quality brands in the security equipment industry. We support our security screening products with exemplary customer service that exceeds clients' expectations. Although the world can be an unsafe place, Point Security aims to make it safer by installing, servicing, and renting top-quality x-ray machines, metal detectors, and checkpoint accessories to keep our customers' families and clients safe. Point Security houses all of your security screening equipment needs. Our team provides fast, cost-effective service to all of our clients. We are your one-stop shop for security screening equipment.
The Need for Surveillance And Advanced Detection
Ever since our national security was threatened on 9/11, safety has become a top priority for many Americans. In the past twenty years, technological breakthroughs in telecommunications, home security equipment, and surveillance cameras have revolutionized the security industry. Many Americans now have a smart home, which includes a doorbell camera and ring alarm.
Elderly Americans wear a medical alert necklace in case they fall. Various businesses and venues may utilize a security camera, motion sensor, or alarm system (maybe all three!) to keep property and patrons safe. All of these methods of surveillance are important, but along with surveillance, you also need detection. Point Security is a security detection leader in the installation, servicing, and renting of top-quality x-ray machines, metal detectors, and checkpoint accessories to keep our customers' families and clients safe.
Subscribe to Our Newsletter
Sign up for the Point Security email newsletter today to stay up-to-date on the latest security news, product releases, and special offers.