For over thirty years, Point Security, Inc., has been an industry leader in the sales, service & rental of security screening equipment across the globe. Our longevity as a company is due to the relationships we have built with our clients, as well as our superior products and second-to-none customer service and support. You can trust Point Security for all your security needs.
Security Equipment Excellence Starts With Family
Point Security CEO, Brian Holland, grew up in the security screening equipment business. Brian's father, Steve Holland, spent much of his career working in the security screening industry for Piedmont Airlines. By the age of four, Brian was traveling with his father on local business trips throughout the United States. He continued to work with his father throughout his teen years, and over time, Brian realized that he wanted to follow in his father's footsteps and make a career in the security screening equipment industry.
In 1989, US Airways acquired Piedmont Airlines. As is often the case with business acquisitions, US Airways made some structural changes to the company, one of which impacted the security service department. Brian and his father saw this change as a unique business opportunity that they could not pass up. A few months later, Brian and his father, along with his good friend, Robert Sutter, each invested in and started Point Security in the back bedroom of a log cabin. And the rest, as they say, is history!
That log cabin served as their core office for the next three years. Point Security is now a thriving, customer-centered security company in Lexington, North Carolina. However, as our company expanded, our founders never forgot their humble origins, which serve as a foundation for Point Security's values, mission, and vision.
Our Vision
Point Security will exceed all customer expectations while securing a safe future for our customers, families, and society.
Our Mission
Point Security will provide advanced security screening technology solutions, superior customer service, and exemplary training by empowering team members to provide reputable responses to customers' needs in a timely manner.
Our Values
Point Security is determined to perform every single task in a professional, thorough and respectful manner, maintaining our core values of faith, family, and friends.
A Security Company That Gives Back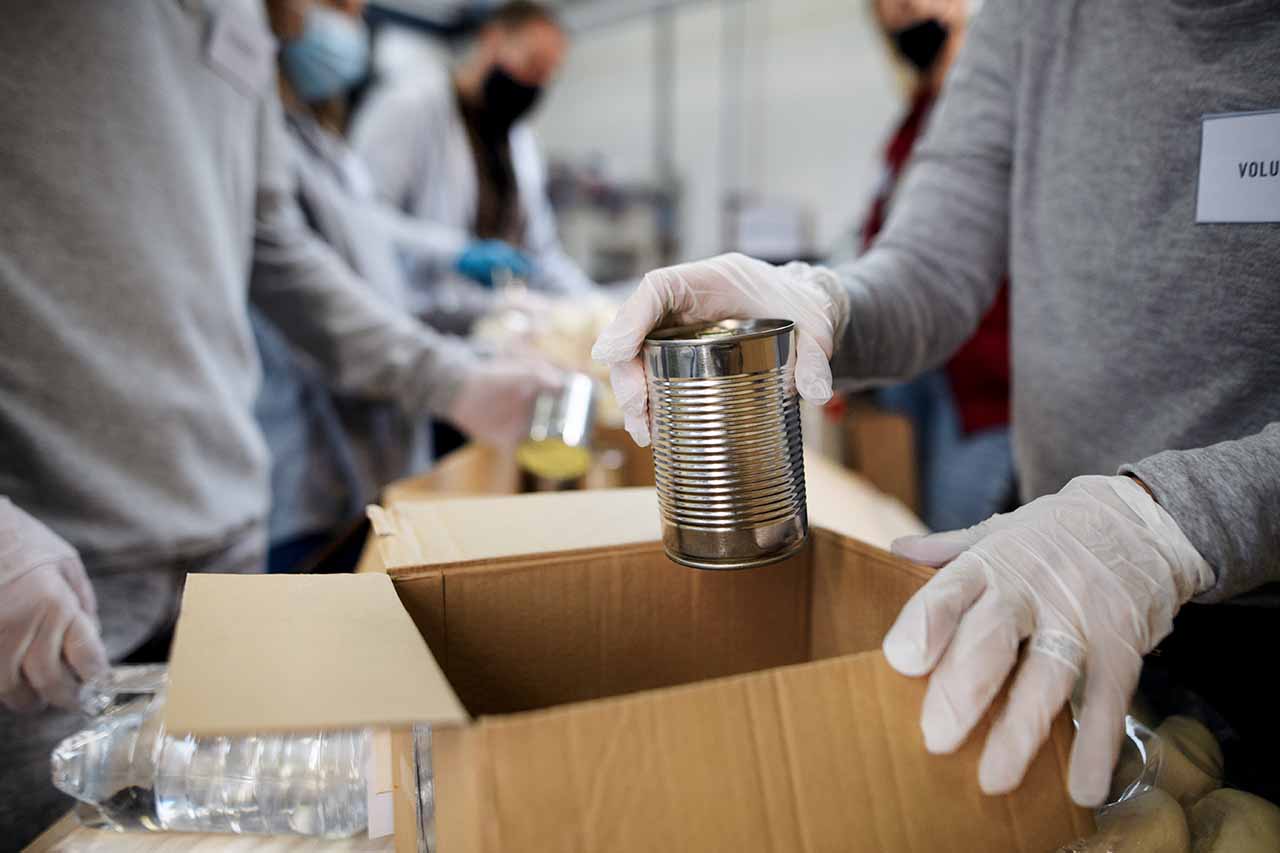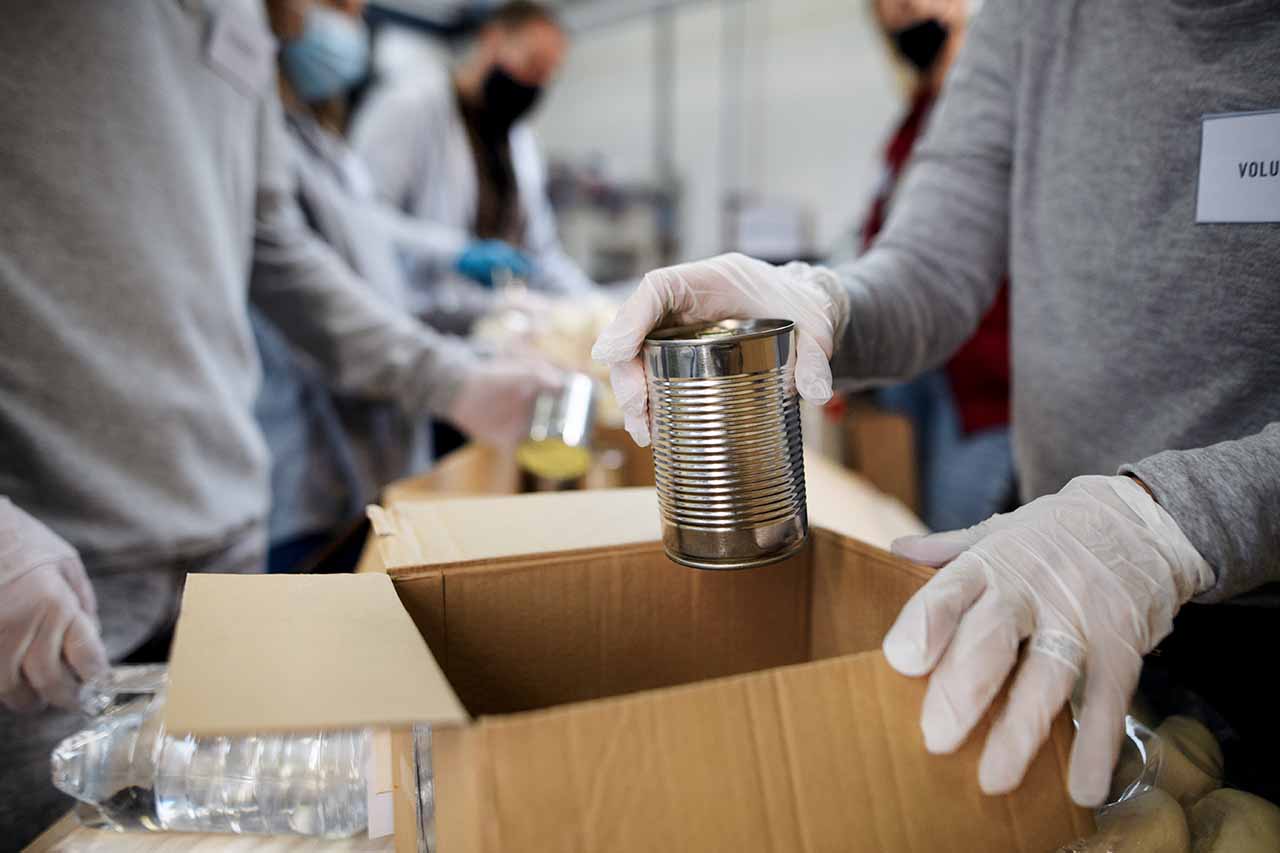 With great success comes great responsibility. Our company prides itself in not only providing the highest quality security screening products and impeccable service, but we also strive to give back to our community by sponsoring various local charities and faith-based initiatives.
In 2016, we began our annual sponsorship of the Cancer Service of Davidson County. When asked by Newswire.com, "Why Point Security wanted to help with this fundraiser," CEO Brian Holland stated, "The mission of CSDC is one of hope and one that we feel very strongly about." During that same year, we also donated fifteen hundred dollars to a law enforcement youth camp sponsored by the Lexington Police Department. In response to his generosity, Mr. Holland said, "We are always looking for ways to give back to our local community. We really believe that if we come together, we can make a difference." (Newswire.com)
Another issue close to the heart of Point Security is food insecurity, which is why we sponsor Upper Room Food Ministries, a local food bank in Lexington, NC. In 2022, we also sponsored the U.S. Marshals' Golf Tournament, which raises money for the families of the U.S. Marshals who were killed in the line of duty. There are many other charities we support, including Special Olympics, Local Children's Homes, and NC Highway Patrol Give a Kid a Christmas.
We understand the value of service and giving at Point Security. As an annual tradition, our company provides every employee with five hundred dollars to donate to a charity of their choice. Our staff loves the opportunity to support their community.
Why Choose Point Security For ALL Your Security Screening Equipment Needs?
Highest Quality Security Screening Equipment
We offer an extensive line of new and refurbished security screening equipment from the best brands in the Industry, such as CEIA, Smith's Detection, Ensco and LINEV Systems. These four industry leaders have a rich history in providing high-quality, state-of-the-art security screening equipment, such as X-Ray machines, walk through metal detectors, weapon detectors, hand-held metal detectors, and Explosive Trace Detection Equipment. Working with the best brands in security screening and monitoring equipment guarantees our customers will have a high-quality product that offers long-lasting security, safety, and dependability. Because we stand behind our products, we also offer extended warranties and service contracts on all of our products and services. Let Point Security be your choice for security solutions.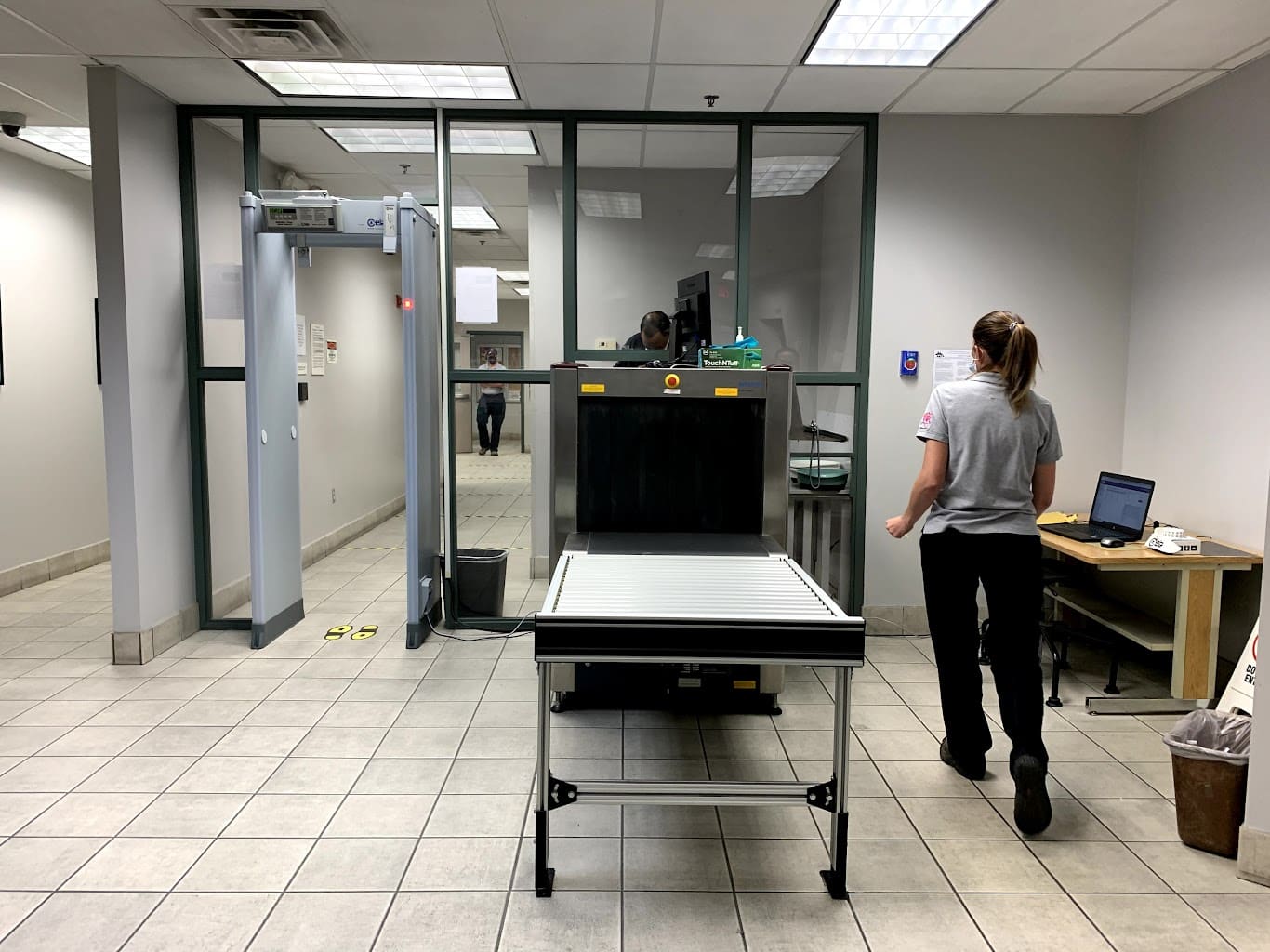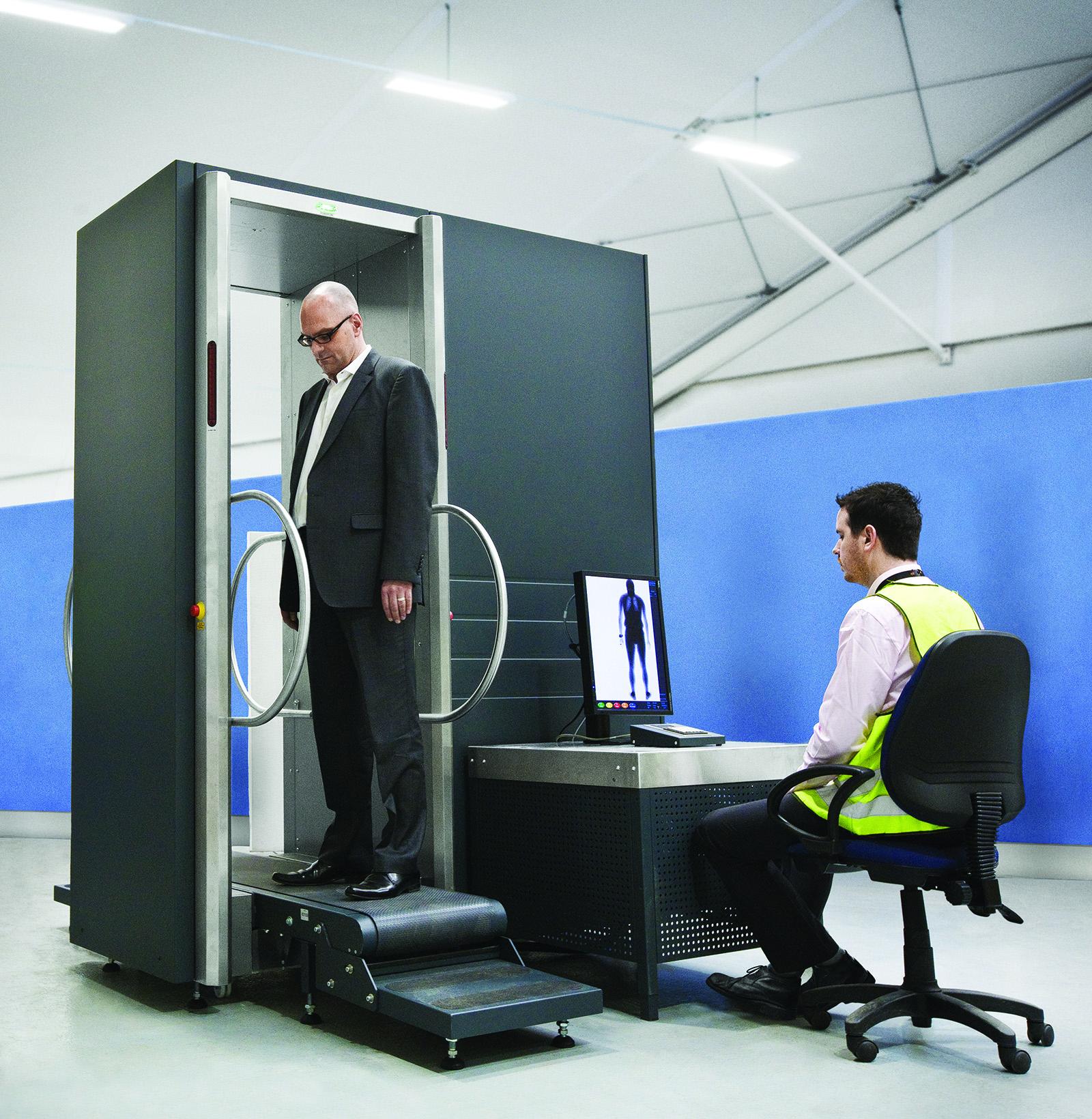 Superior Customer Service & Training
Our experienced field service technicians will install your security screening equipment with precision and the utmost professionalism. We don't just install security screening equipment, we build relationships with our customers. We partner with customers to ensure proper training on security screening equipment. If you ever have questions or need technical support, our technicians are only a phone call away. Our competitors may give you a 1-800 number if you need assistance, but our service technicians will give you their name and personal mobile device phone number. This is the Point Security difference. Let us be your security expert for the professional installation, maintenance, and monitoring of all your security needs.
One Stop Shop
Are you looking to buy a security screening solution? Does your current equipment need repair? Are you looking to rent security screening equipment? Point Security is a one-stop-shop that can meet all of your security needs! Our extensive inventory allows us to offer the most up-to-date security screening equipment for short and long-term rentals, non-destructive testing, and equipment leasing. Our experienced, on-call technical support personnel can perform routine maintenance and emergency repairs on most major brands of security equipment, keeping your business up and running. In addition, We can even remove and dispose of your outdated equipment. We offer an expanding line of accessories, training/testing aides, and support equipment for all your screening equipment requirements. Our team guarantees you will never have to call another security equipment company again.
Security Screening Equipment Is A Non-Negotiable in Today's World
Safety is a top priority for your home. Why would your business or special event be any different? When you purchase a new home, you often invest in a home security system. Recent improvements in technology allow homeowners to have a smart home, complete with an alarm system, security cameras, smart locks, window sensors, and video surveillance to protect your family and property from intruders. You may even purchase monthly monitoring with a home security company for added protection. When you purchase a new computer, you immediately invest in cybersecurity to protect your computer from viruses and malware. Your business or special events are just as important! Ensuring your business or special event has the most up-to-date technology in security screening equipment is a matter of public safety. Point Security offers featured products from CEIA, Smith's Detection, Ensco, LINEV Systems, and Garrett to keep your business, special event, or other venues safe and secure.